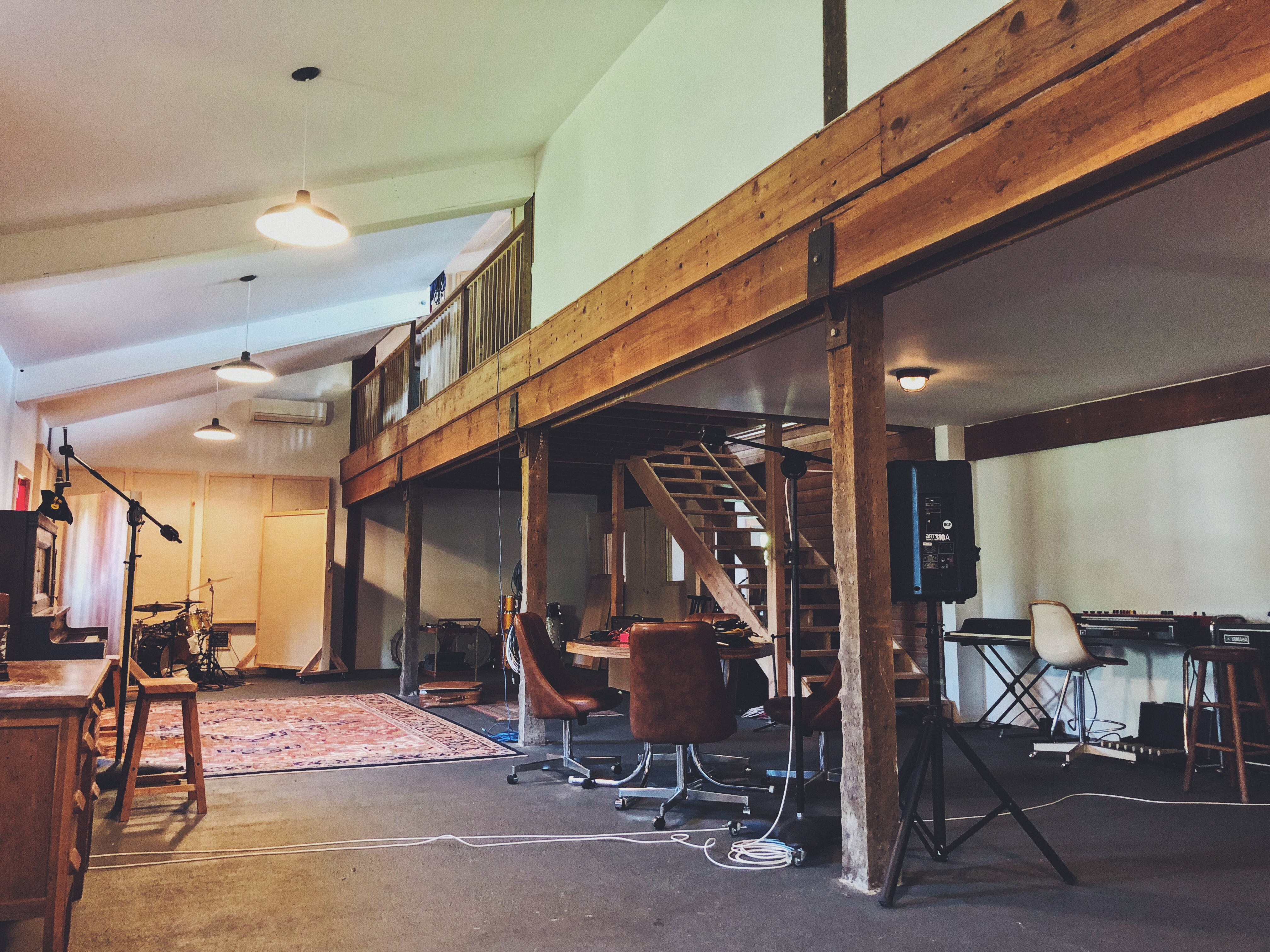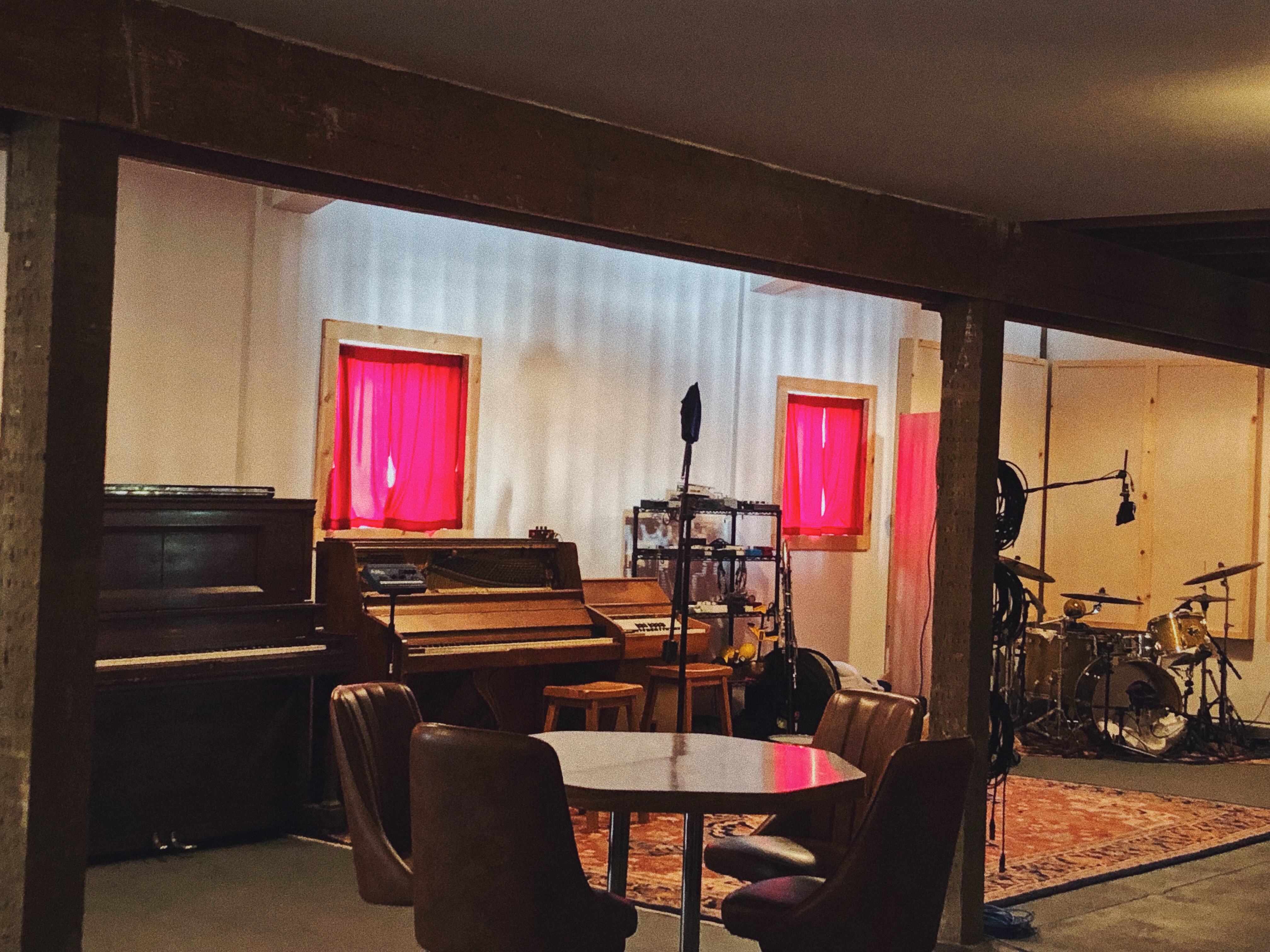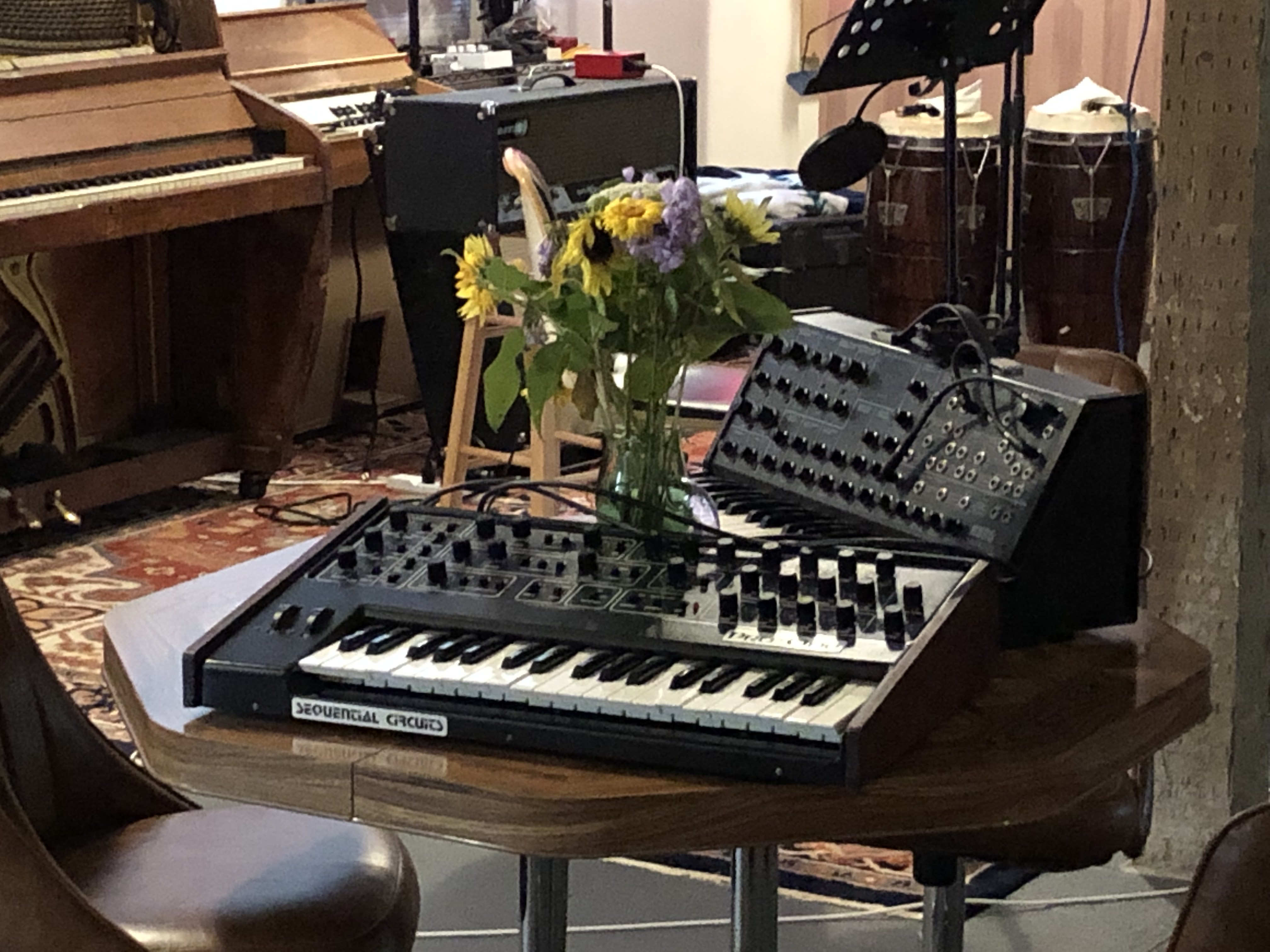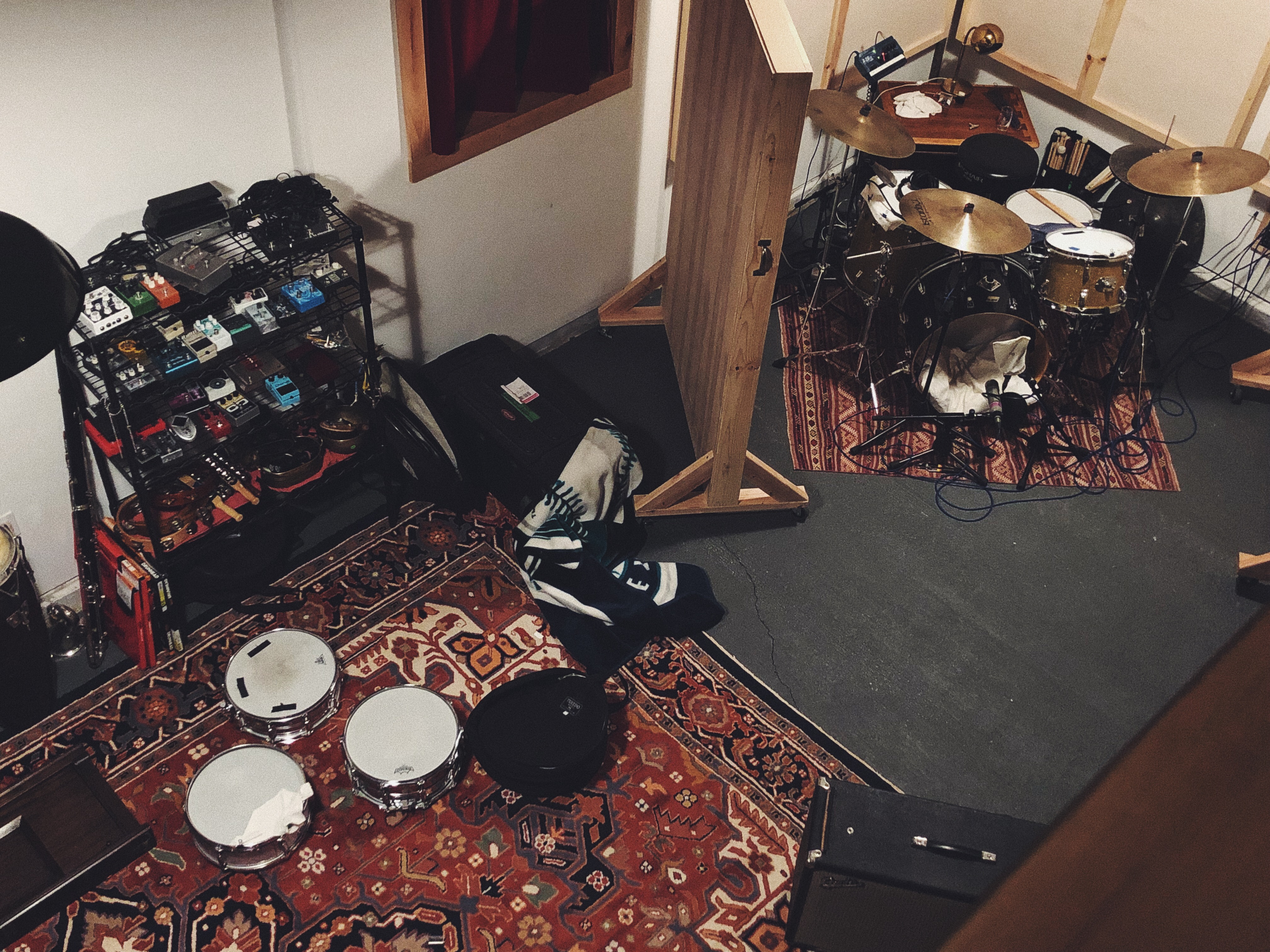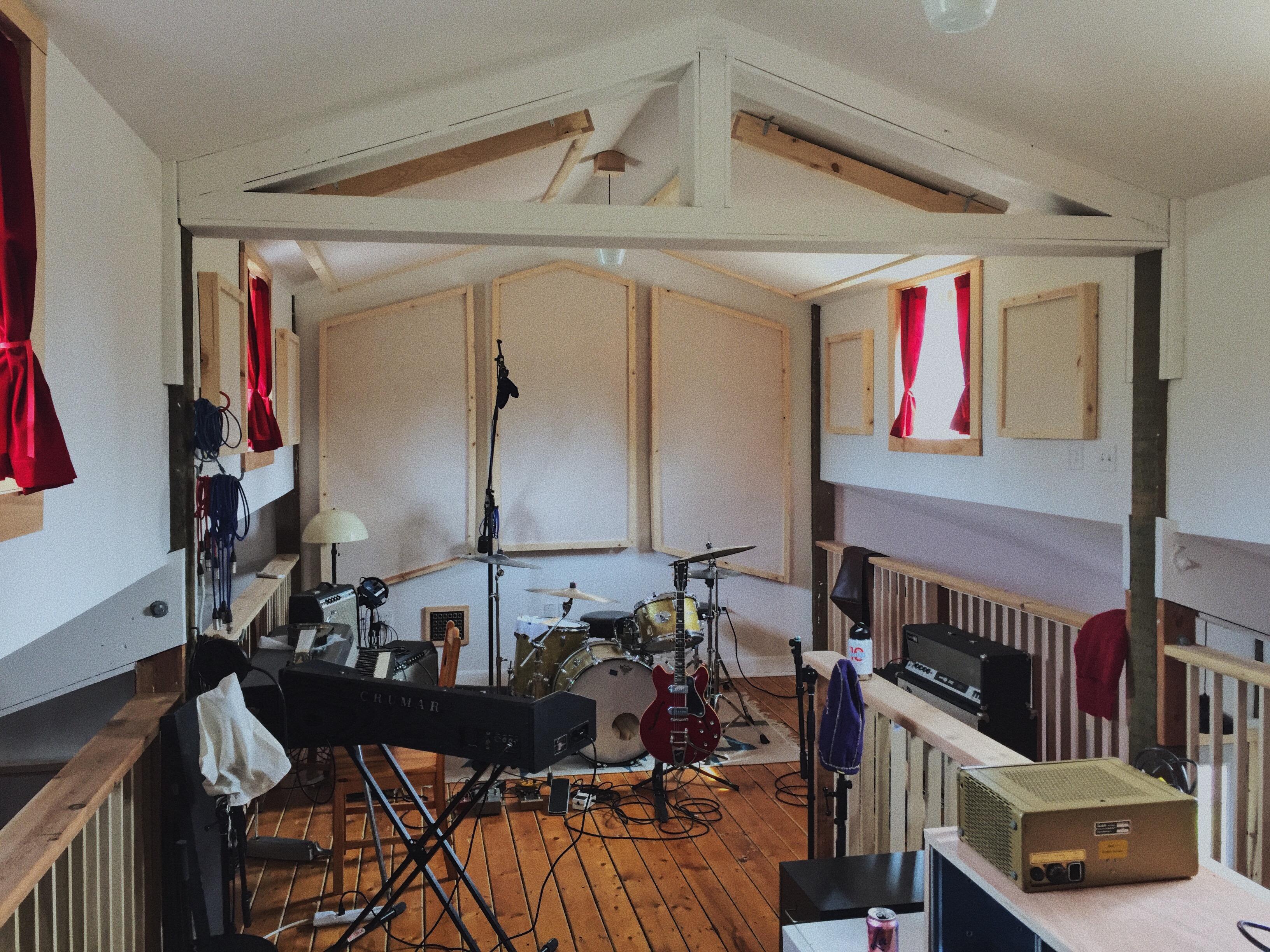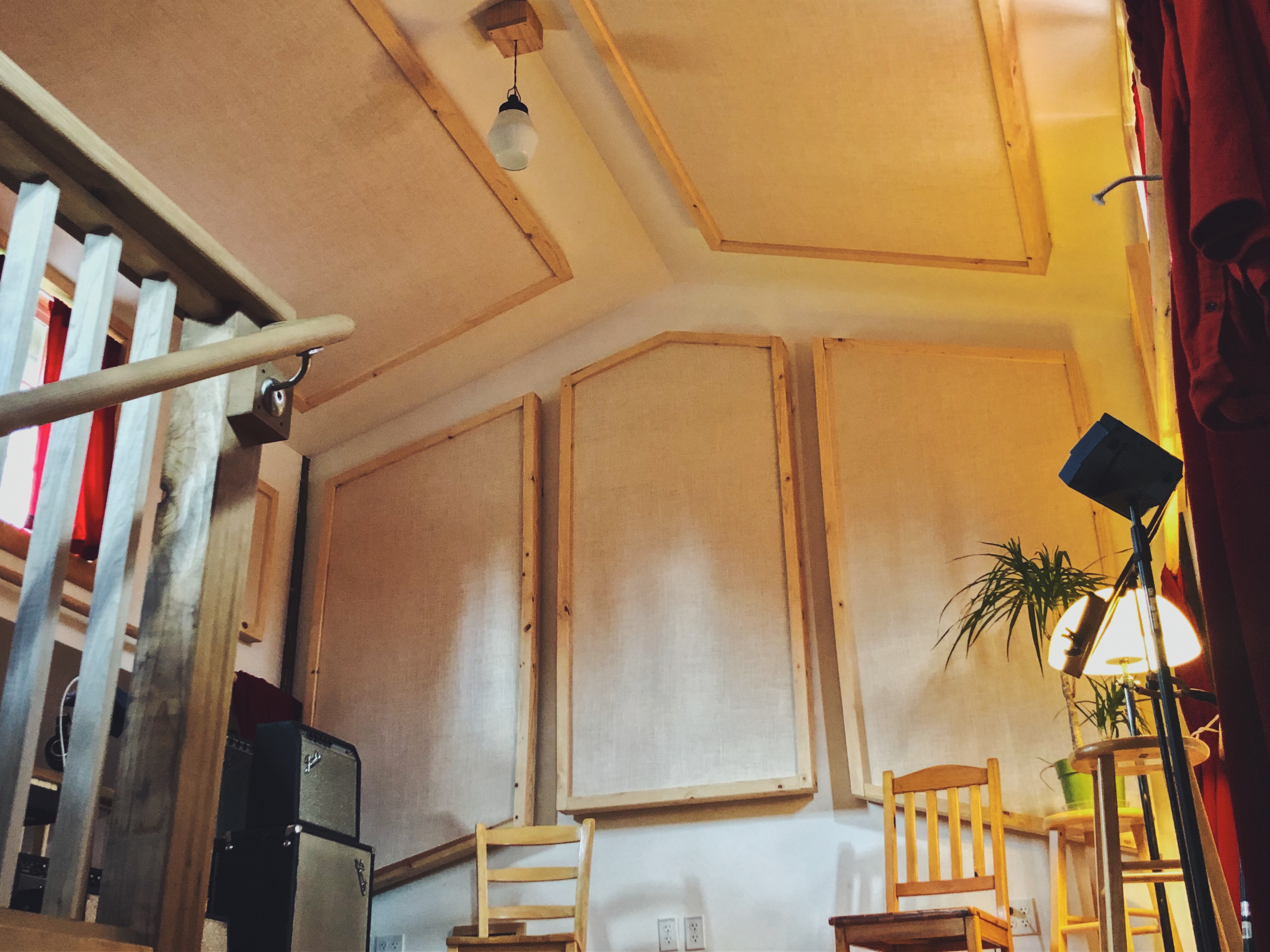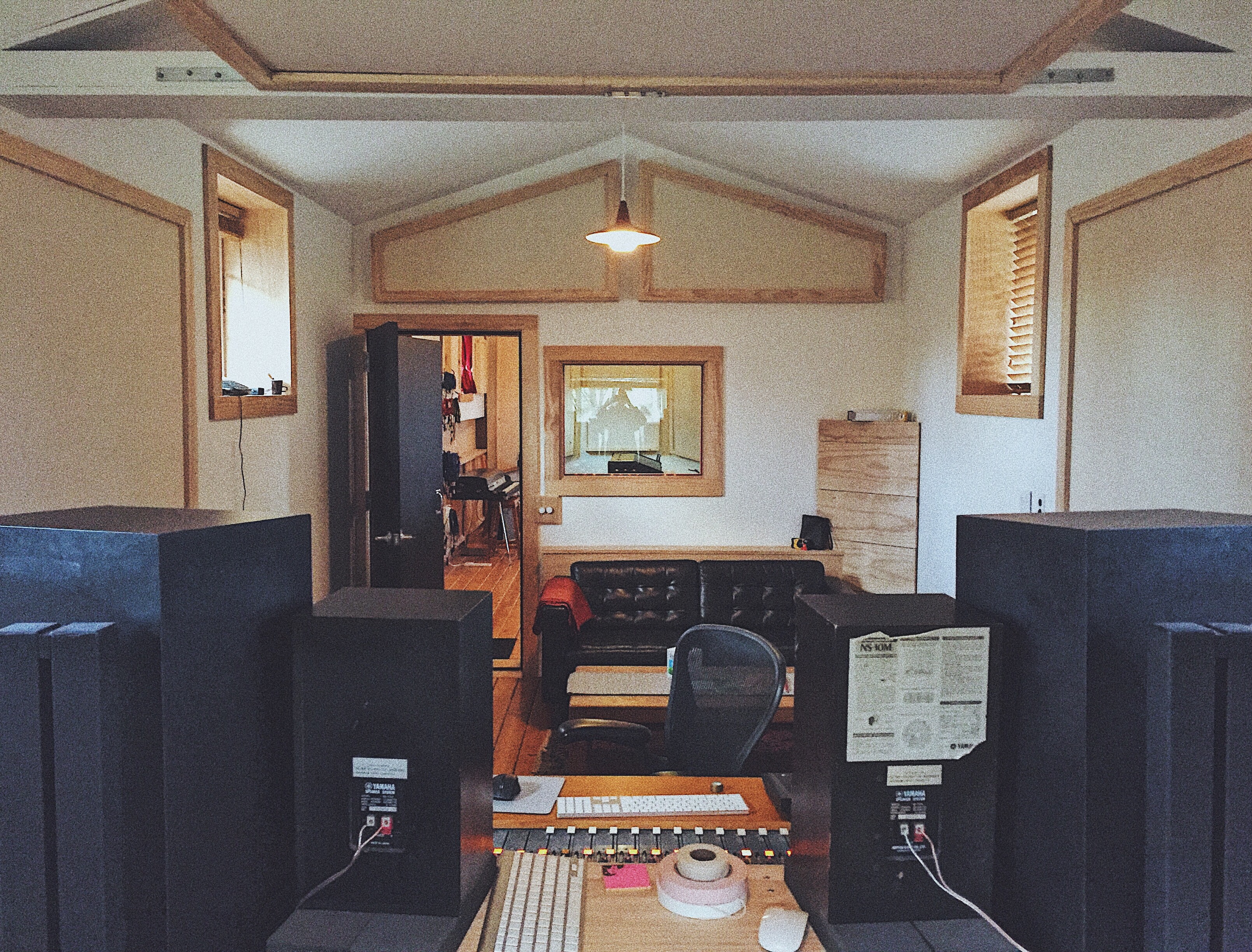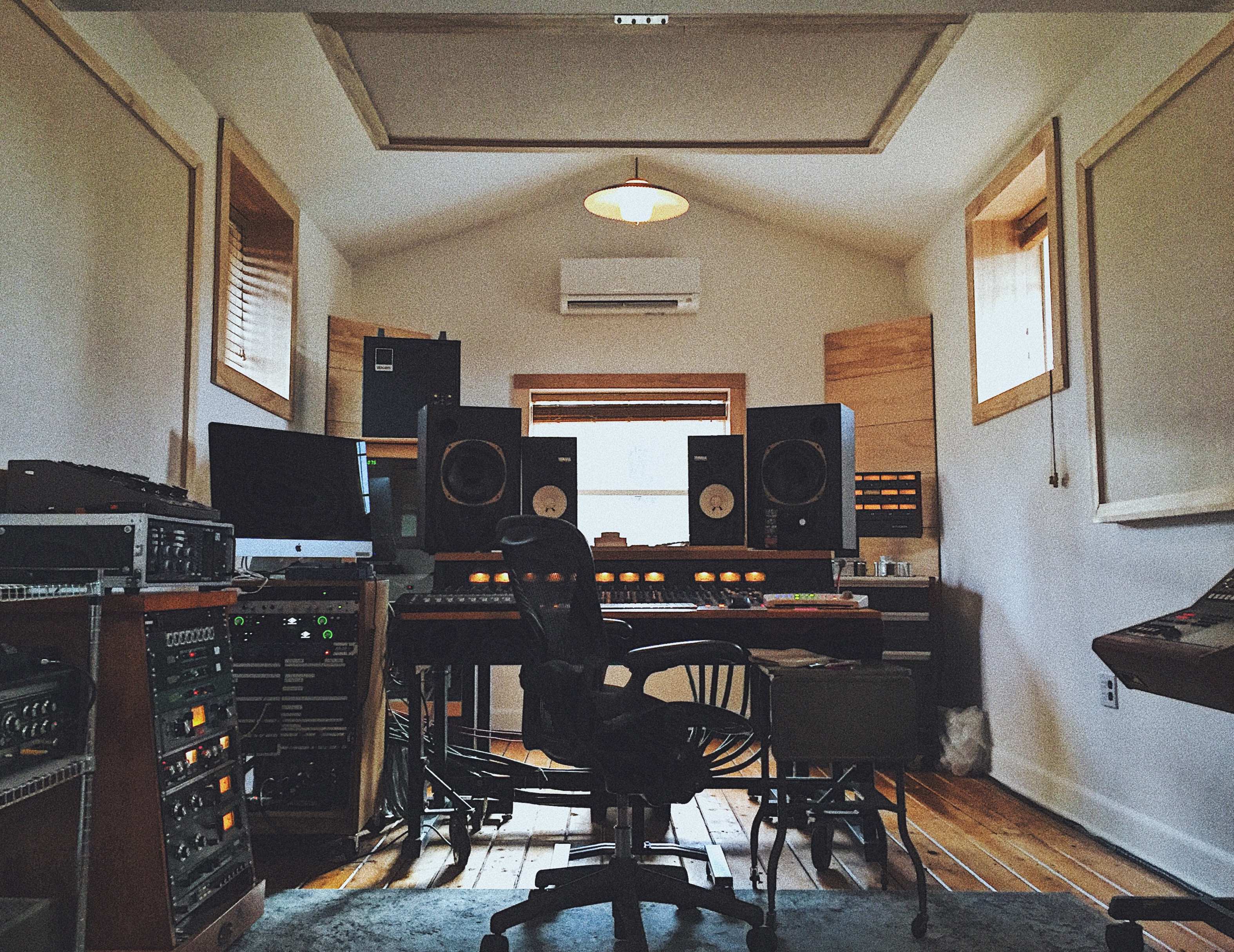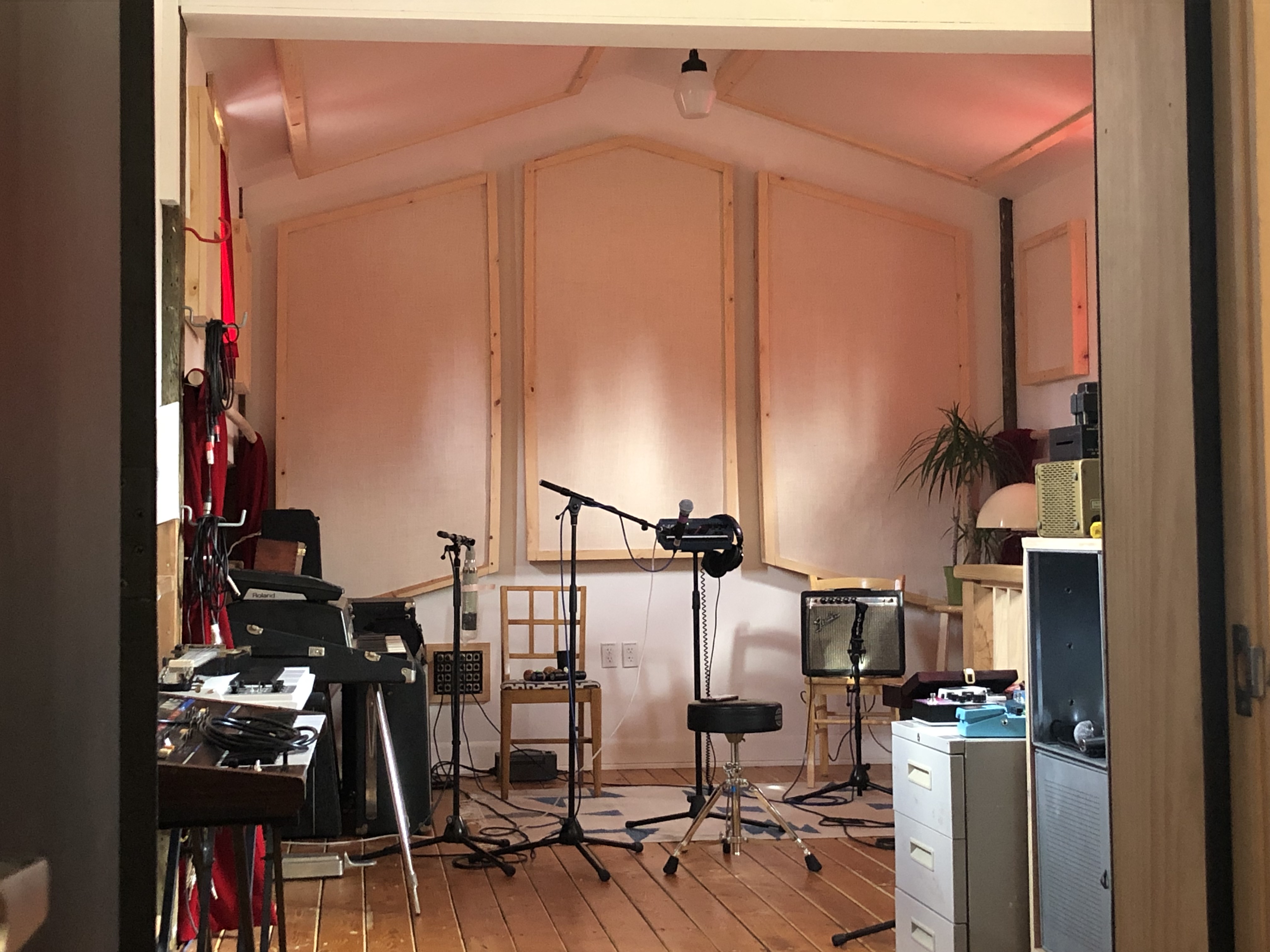 WAY OUT
RECORDING STUDIO
"Way Out" is my private recording studio I use for most projects. Once a horse barn, now a livable and great sounding space. It is located about half an hour from Seattle.
The studio is designed for live tracking, easy workflow for overdubs, and mixing in a control room built especially for it's purpose. You can easily transition between big room sounds downstairs, and tight ones up in the hay loft - all connected to the upstairs control room. The studio also has living quarters for comfortable short and extended stays.
If you're interested in working with me, I'm happy to work elsewhere, but I love using this space! I designed Way Out to get great sounds easily, stay comfortable, remain affordable, all in a relaxing atmosphere.
OUTSIDE PRODUCERS AND ENGINEERS :
The space is used mostly for my own projects, but if you're another producer, engineer, or mixer looking for a space to rent, it is available on a case to case basis. Please get in touch and I'd be happy to chat!
EQUIPMENT:
Please inquire about a gear a full list! Available is:

iMac 4.2 ghz i7 4 core 40gb RAM SSD's
Tascam 58 1/2" 8 Channel
Ampex 440 1/4" 2-track
24 channels of UA Conversion, 10 processors
Custom Desk w/ Chandler 16 Channel "Mini Mixer" for Mixing/Summing
Tannoy ML10 Monitors w/ Manley Mastering Lab Crossover
Yamaha NS10m
Software: Pro Tools, all UAD plugs, all Soundtoys, Izotope, Fabfilter
Aviom Headphone System ​(eight available)
Tascam 464 Portastudio
Nagra III (great for loops)


Outboard Preamps/EQ:
4 x Inward Connections MP820 Tube Preamps w/EQ (610 style)
8 x Aurora Audio GTP 1073
2 x BAE 1073D w/EQ
3 x Altec 1566 Tube Preamps
2 x CAPI VP28 litz wire w/red dot op amps
2 x Chameleon Labs 7603 xMod channel strips
2 x API 560 EQ's

Compressors:
Retro 176
Distressor
Audioscape 1176 76D
2x WA-76


Outboard Effects: AKG BX 25, Space Echo 201, 2x Lexicon PCM80, Mutron Bi-Phase, Gibson Spring III

Drums: Vintage Rogers Holiday, 70's Ludwig, Round Badge Gretsch, Slingerland, collection of percussion and cymbals. Several great snare drums available. Email for full list!

Amps: Sunn 2000s + Sunn 2x15 JBL D140 cab, '70 Princeton Reverb, '72 Super Reverb, '71 Champ, Gretsch Variety Plus, Guyatone GA-100, 60's Pro Reverb, 60's 2x12 Bassman Cab, lots of pedals!

Keys: (Please inquire on full list and availability) Stroud Upright Piano, Challen Upright Piano, Wurlitzer 200, Rhodes 88, Hammond A100, Hammond M3, Roland D50, Roland RS-09, Mellotron M4000 D, Juno 6 w/ Midi, Moog Minitaur, Crumar Orchestrator, Korg PE-1000, Arturia V Collectrion, & more ...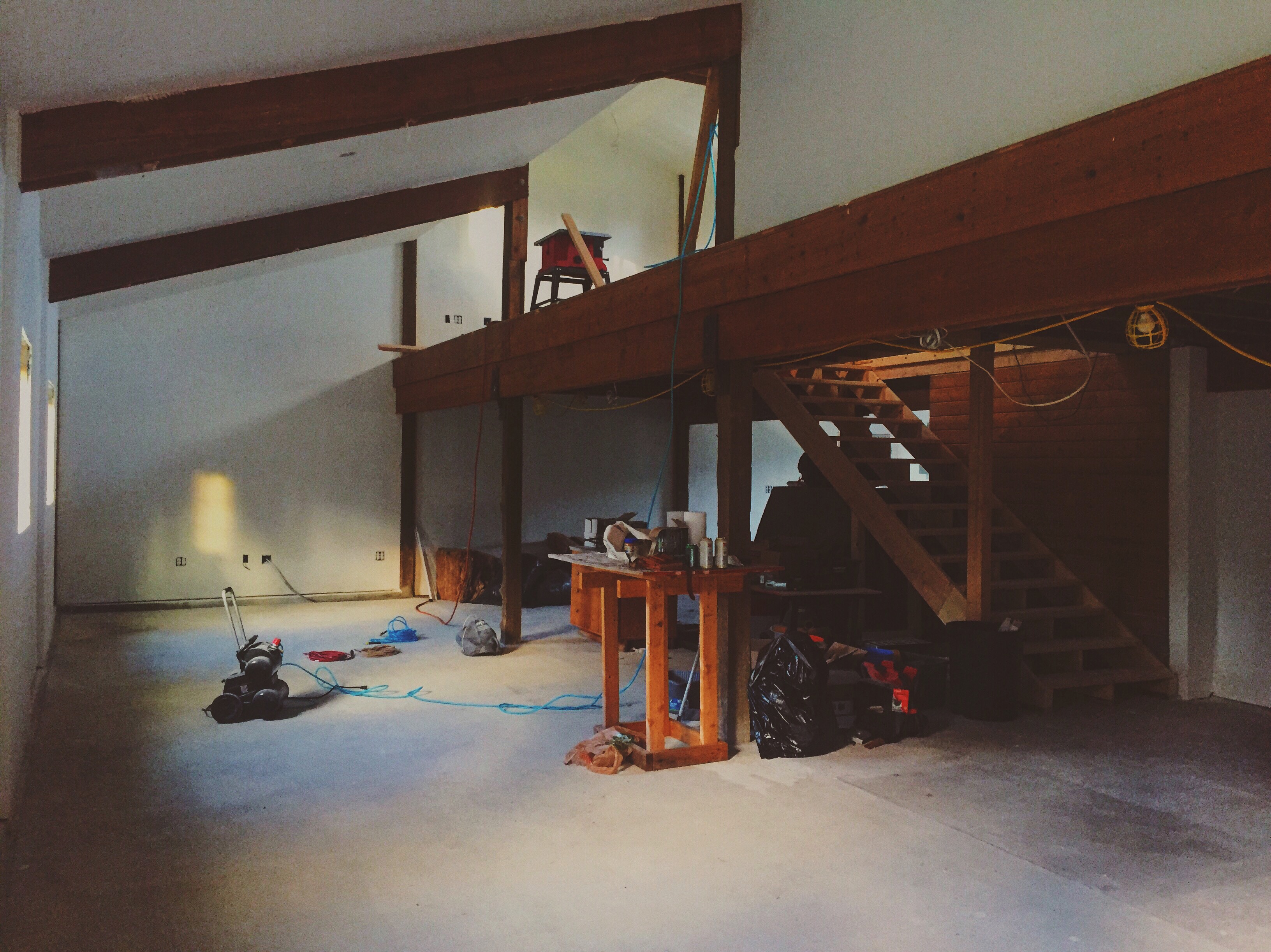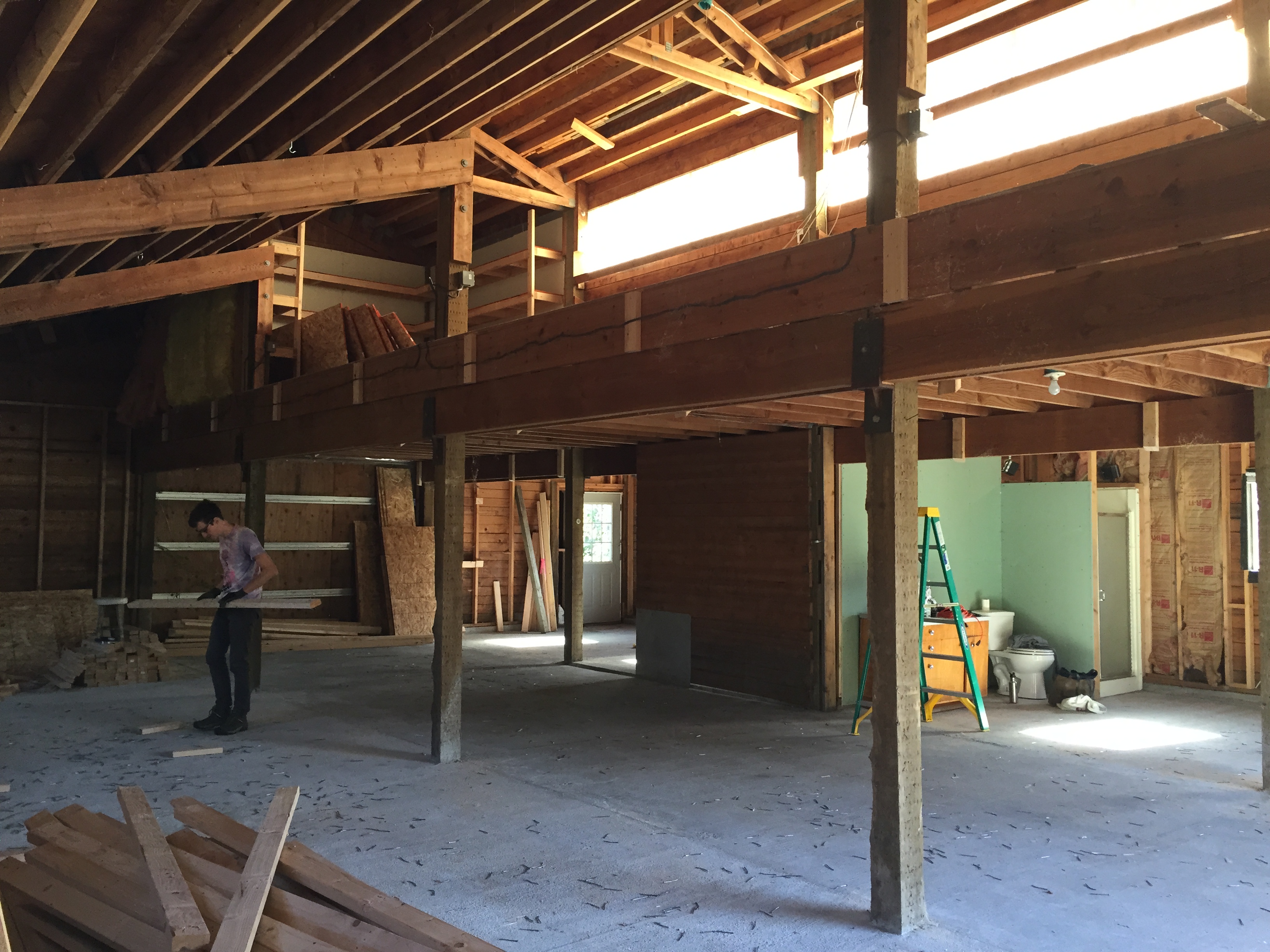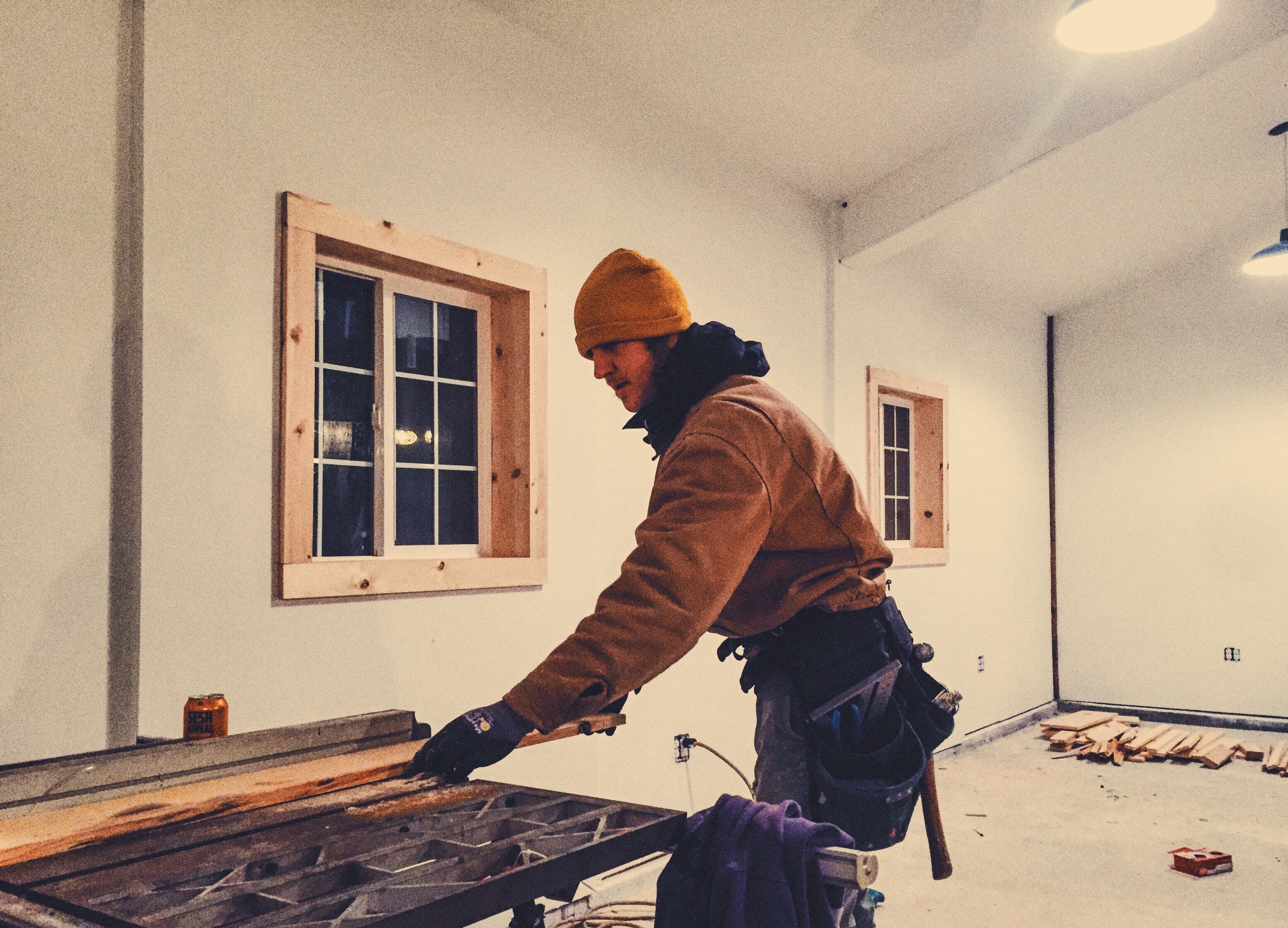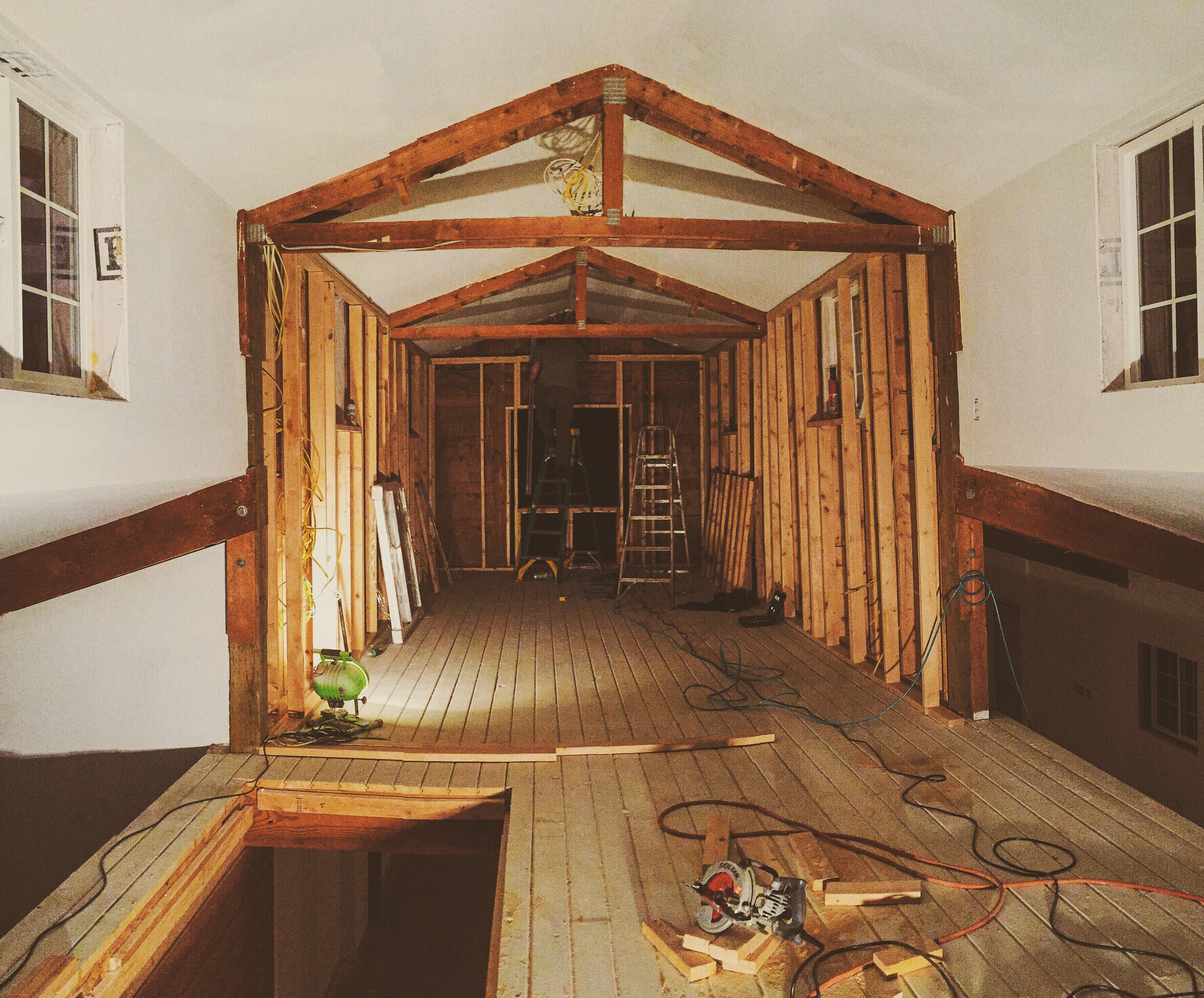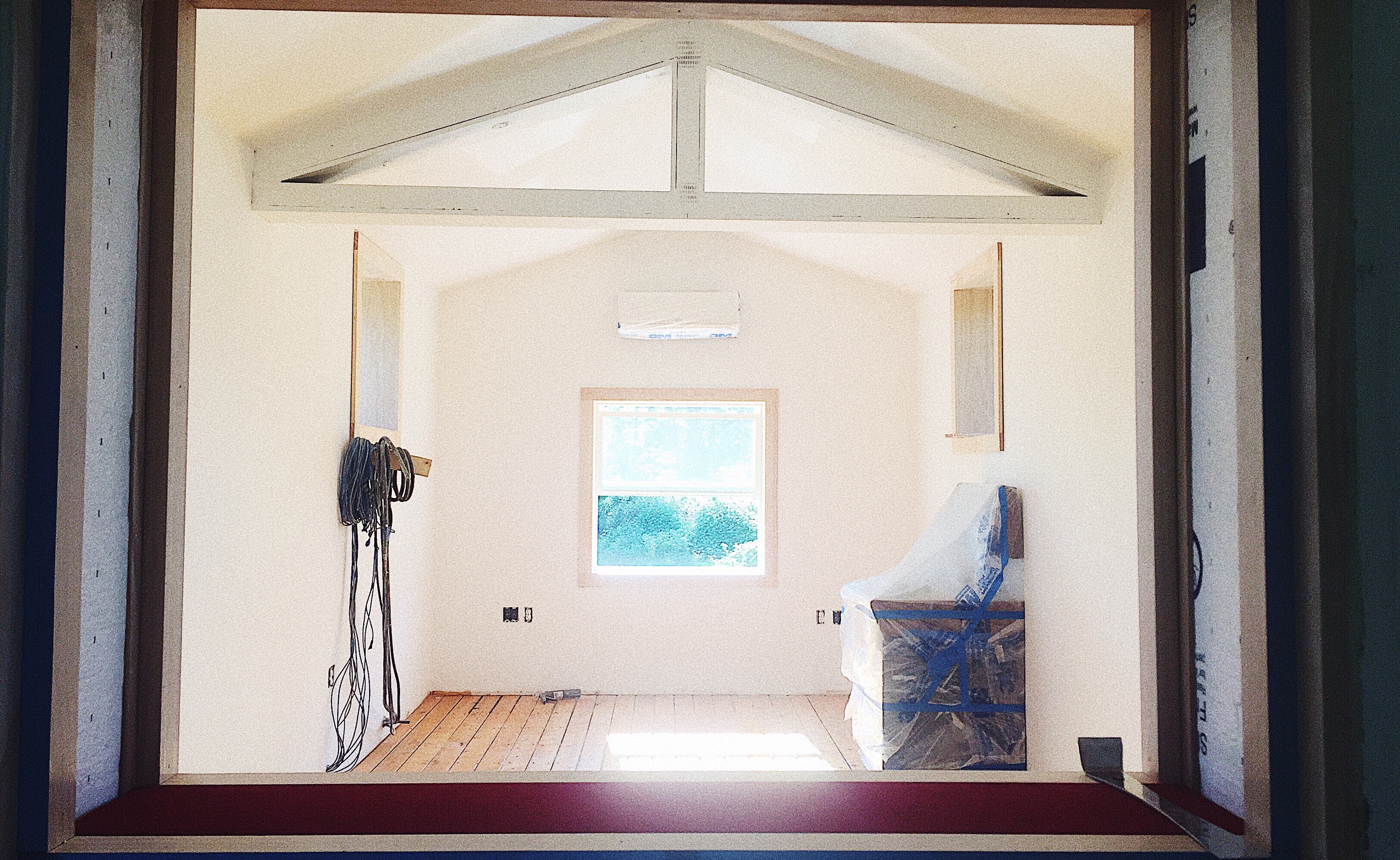 CONSTRUCTION
Before "Way Out" was a studio, it was a seemingly neverending, possibly impossible, but obviously worthwile, construction project between myself and my friends Mikey Ferrario and Geoff Traeger. During my years touring and coming home to make records around 2015-2018, I spent every free moment at the barn with my friends and family chipping away at projects. The space was a horse barn at one point - it needed electrical, plumbling, insulation, framing, drywall, paint, trim, heating and cooling, as well as all the creature comforts and technology neccesairy to make it a recording studio. Although it needed so much, it was close to Seattle, and lacked disturbance of outside noise or vice versa.
The ability to design a space from the ground up with the benefits of the large plyable space of the barn made it all worthwhile. I love making records here, and all those who helped in the process.